100+ Freshers Got Placements At
Renowned Companies
Asia's best Digital Marketing Institute in Noida
DigitalShell has a strong assurance to provide the best-trained professionals for the corporate world and a winning career for our trainees. We've always worked very dedicatedly to provide our trainees with the best learning experiences.
Our Success
in digital marketing
10,00,000
HIGHEST SALARY (PA)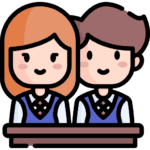 There are infinite career opportunities for freshers in digital marketing. We at DigitalShell infuse digital skills and practical knowledge to our trainees so they can be industry-ready. If you see the graph for jobs in digital marketing, you can see massive growth in it.
For Working Professionals
Working professionals also have the chance to hone the digital marketing skills that would boost their careers. In recent times, no profession has escaped digital marketing. Having knowledge and digital marketing skills would help professionals to switch their domain.
Now, entrepreneurs can learn the essentials along with their application for their businesses, and implement them to meet their business goals. DigitalShell has come up with an advanced digital marketing training program that's designed considering the business owners.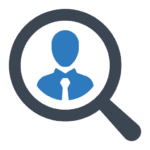 As you walk out of DigitalShell, you will be industry-ready. Recruiters look for a particular set of skills and practical knowledge from the job seekers. Therefore, DIDM trains you in a way so that job seekers can fulfill the industry demands.
Graphic Design Career -Digitalshell
Join DigitalShell team now and get yourself Placed
Graphic Design
Course Fee & Time Duration
Web Devlopment
Course Fee & Time Duration
Digital Marketing
Course Fee & Time Duration
Paid internships to learn from professionals and gain meaningful, hands-on experience.
Mock interview sessions from experts to help you prepared for the final interview.
Campus Drive Placements by partnering with the 1000+ hiring partners across the nation.
Complete guidance to build your professional resume to catch the attention of recruiters.
DigitalShell provides live training sessions and helps students to understand the concepts.
In-house feature to apply for jobs and start a career with your first Digital Marketing job.